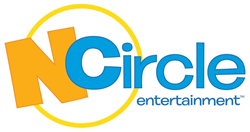 Dallas, TX (PRWEB) September 13, 2014
HIT Entertainment, one of the worlds leading preschool entertainment companies and a division of Fisher-Price, and NCircle Entertainment, the largest independent studio for childrens non-theatrical DVDs, announced today the North American premiere of the all new movie Mike the Knight: Journey to Dragon Mountain on Hulu on September 16th. The charming young knight-in-training will take the digital service by storm when the movie becomes available through the HuluPlus subscription service, which allows viewers to instantly stream this new movie title on their TV, computer, and mobile device. Mike the Knight: Journey to Dragon Mountain will be available on Hulu through October 13th, followed by its release on DVD on October 14th, one month after its digital premiere.
In Mike the Knight: Journey to Dragon Mountain, the journey begins when Mike the Knight and his family search for a stolen treasured crystal jewel throughout Glendragon. It is the Kings mission to return the jewel and its Mikes job to help him. The King, Mike and Evie form Team Family Glendragon and soon find themselves on an epic quest filled with dangerous obstacles from meddlesome gargoyles to giant dragons!
Mike the Knight is an animated series that brings the enchantment of medieval times to the modern preschooler through comedy and adventure. The feature character, Mike, is a young knight-in-training with a passion to help others, a determination to do his best, and a rallying cry of Be a knight, do it right. Viewers join Mike in a world of marvelous missions, castles, and dragons where he, with the help of his friends, is ready to face early new challenges and protect the Kingdom of Glendragon. Additional Mike the Knight titles on Hulu include Knight in Training and Magical Mishaps. To watch these and all other titles offered by NCircle on Hulu, visit the NCircle page: http://www.hulu.com/companies/ncircle .
NCircle has recently announced the release of exclusive content from various brands on Hulu. Subscribers to Hulu and HuluPlus can instantly stream titles from several NCircle brands, including Animal Atlas, Dino Dan, The Gruffalo, Mike the Knight, Room on the Broom, The Snowman, The Wiggles, and Yo Gabba Gabba! Live!
ABOUT NCIRCLE ENTERTAINMENT:

NCircle specializes in the sales, marketing, and distribution of children and family entertainment, and is a trusted brand for high-quality, age-appropriate content. As the largest independent studio for childrens non-theatrical DVDs, NCircles portfolio includes many of the most loved and best-selling childrens brands. Key brands currently in NCircles vast library include Disney Jr.s The Octonauts, PBSs The Cat in the Hat Knows a Lot About That! and Sid the Science Kid, Nick Jr.s Pocoyo, Sprouts The Wiggles, as well as the Academy Award Nominated Shorts The Gruffalo and Room on the Broom.
NCircle is a subsidiary of Alliance Entertainment.
About HIT Entertainment

HIT Entertainment is one of the world's leading preschool entertainment companies, specializing in building powerful brands based on engaging stories. HIT Entertainments world-class portfolio includes Thomas & Friends